First of all, Ronin has no cheat codes :(
However, it does have an Admin permissions group! That means you'll be able to monitor every project within your organisation!
If you've been added to the Admin Permissions group (ask your administrator) you will notice a new shiny blue button at the top of your navigation menu.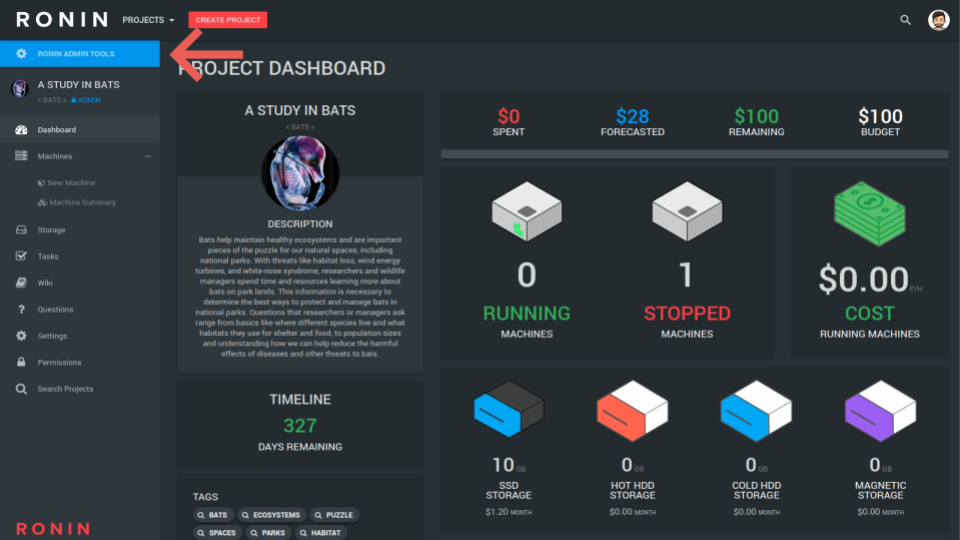 Click on it and you will be transported to the Admin Screen.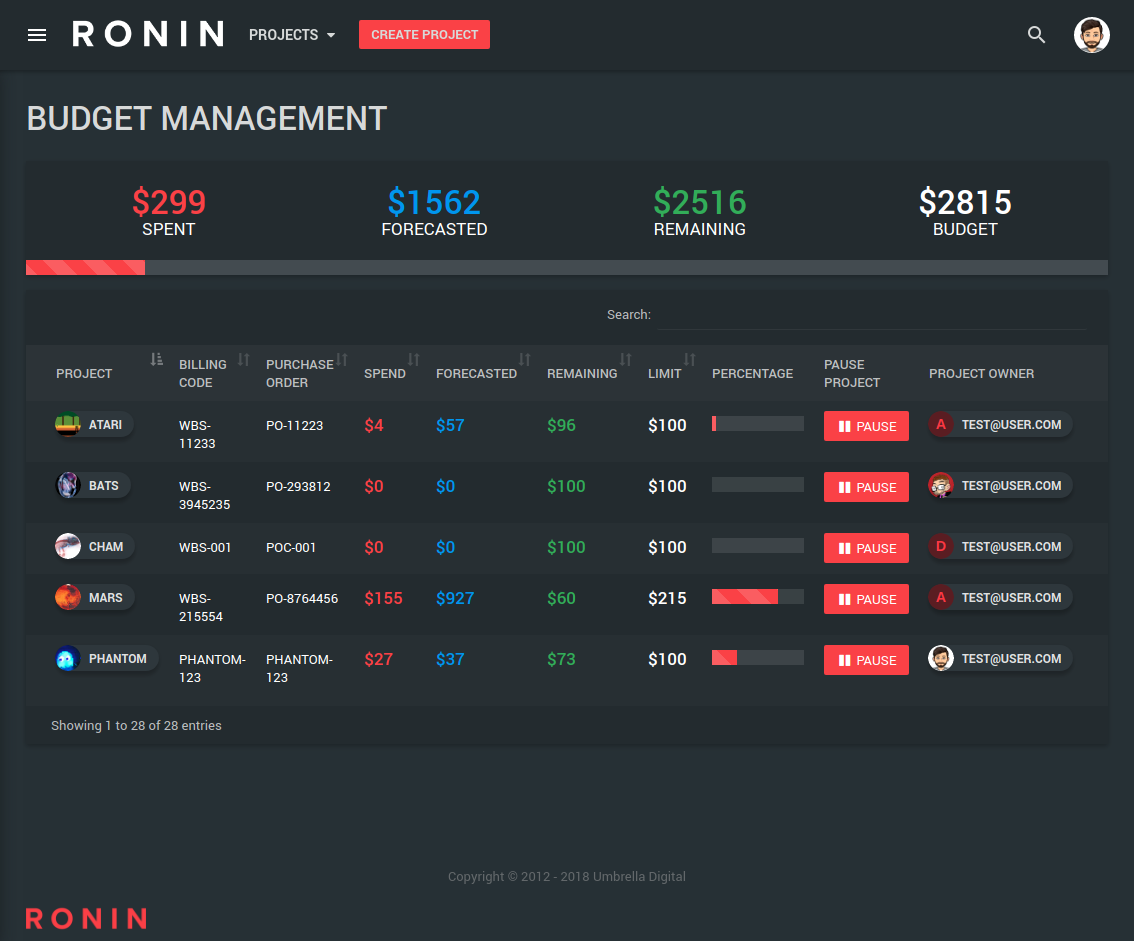 The top card shows a summary of how well all projects in Ronin are going, by showing:
SPEND

- Current money spent in Ronin

FORECASTED

- Money estimated to be spent for all project periods

REMAINING

- Money remaining in the budget and
BUDGET - The total money attributed in Ronin

The bottom card is a detailed view of the above, listed by projects.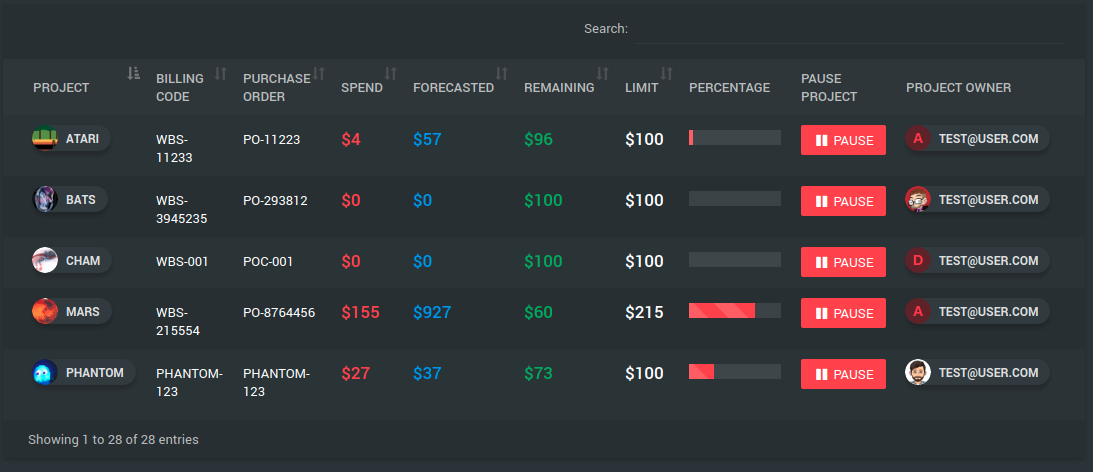 This is where you can monitor projects in Ronin to see if they are being as efficient as possible. Advise project owners about the Smart Schedule Feature to reduce costs! Or maybe they need less compute power.. Or maybe they need more! It's super easy to change machines in Ronin.
Got a rogue project showing massive spendature? Better pause it!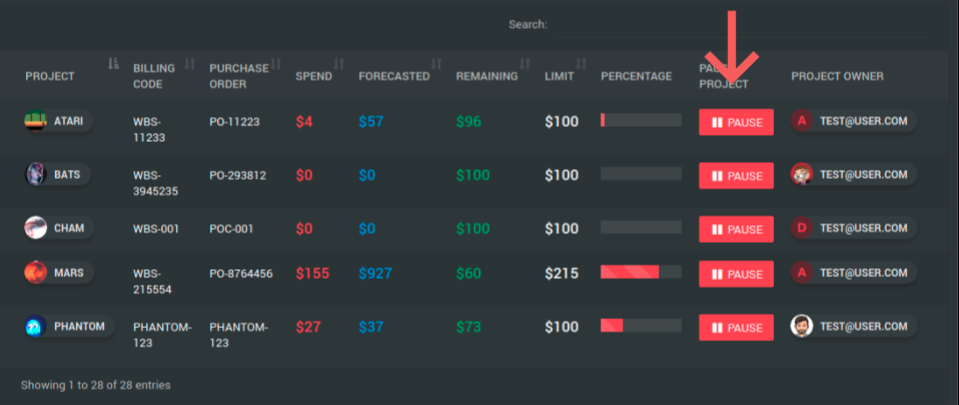 The pause button will stop all the machines in that project, meaning the running cost of the project will be reduced to.. well, nothing!
Costs will still accumulate however, as storage attributed in Ronin has costs associated to linked machines. You will have to snapshot / detach them from the machines to stop all costs.
More features are being added here, so stay tuned!