RONIN Release: Tuesday 7th July 2020
RONIN LINK 2.0! DCV Integration! RONIN Multi-Account Mode! RONIN Secure Stream! RONIN Shield! Data Lakes! All of the things..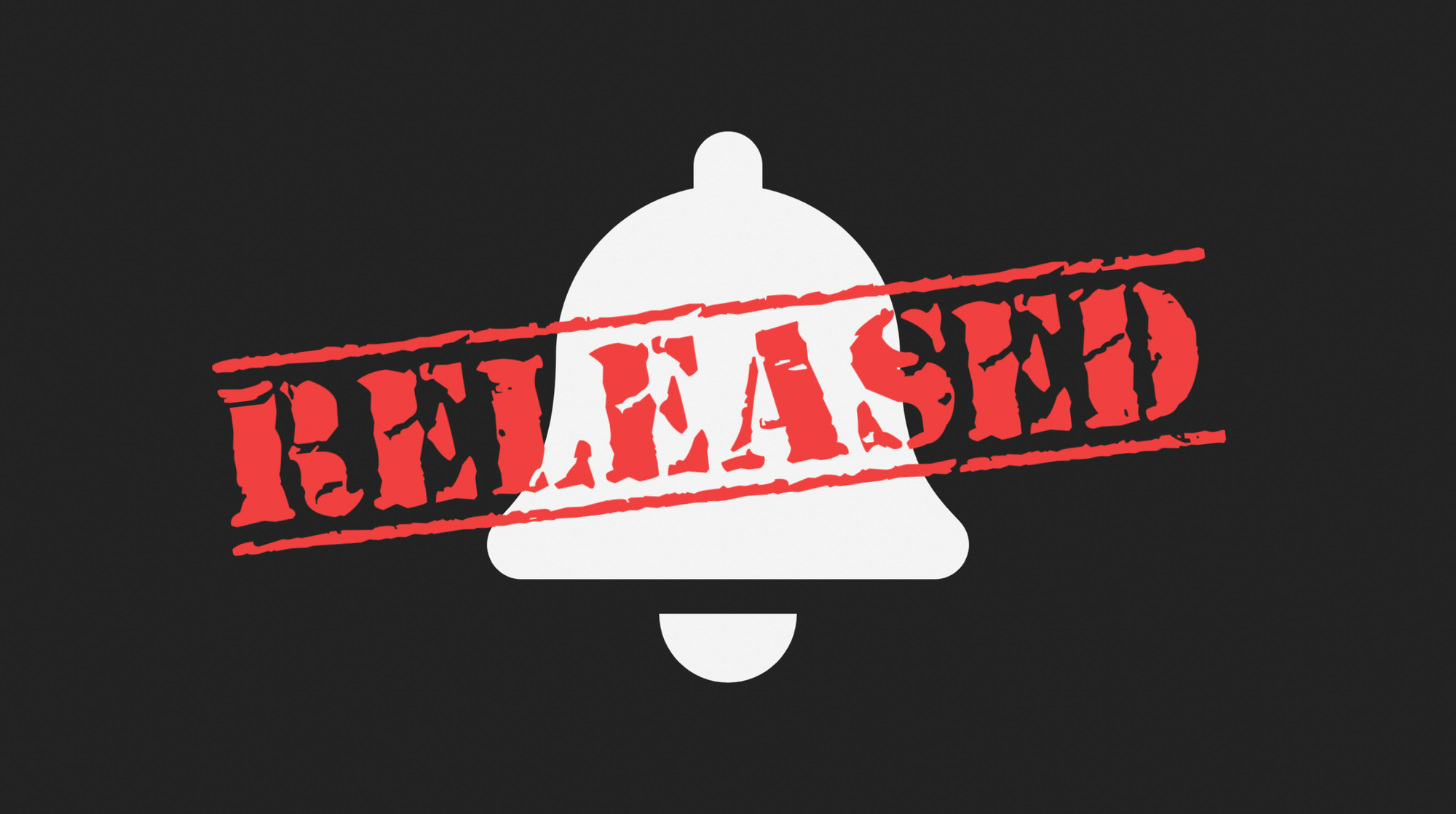 Features
Windows Desktop with DCV - Secure Cloud Desktops
Install and Run Windows Desktops securely with RONIN Link 2.0
Fully encrypted, low latency, GPU / non GPU supported instance types
Linux based desktops coming soon!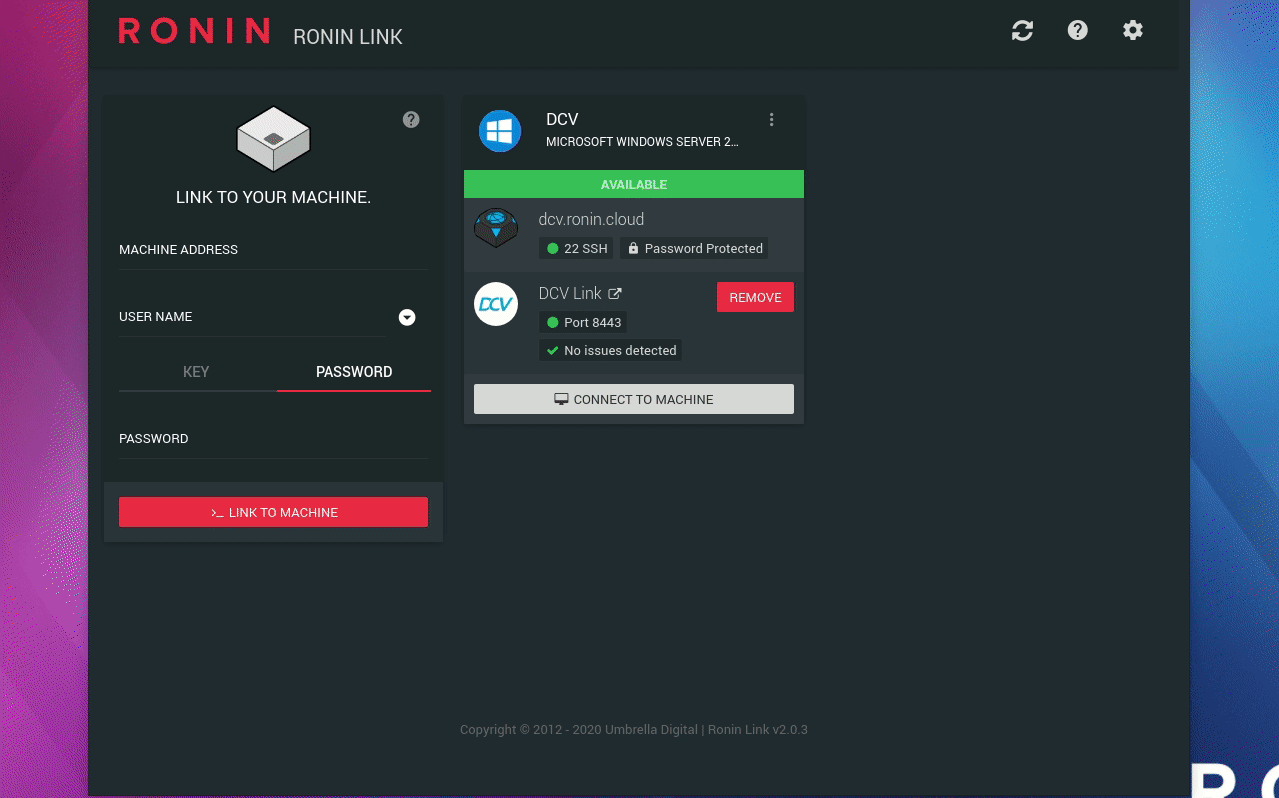 RONIN Multi-Account Mode! ONE ORGANISATION RONIN WITH DISTRIBUTED BILLING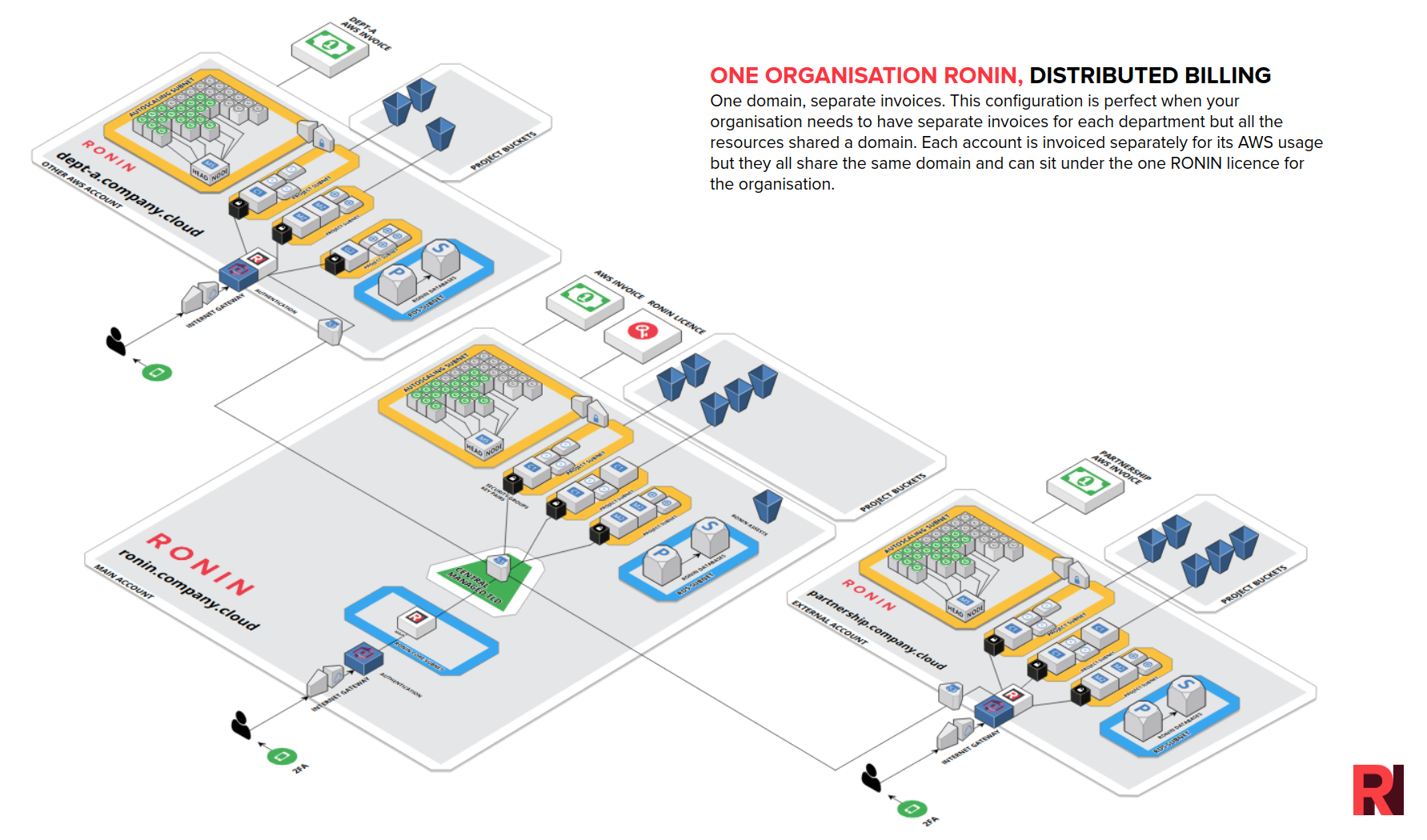 Connect license servers with ease - it's RONIN Secure Stream!
Extra security with AWS Web Application Firewall -  RONIN Shield!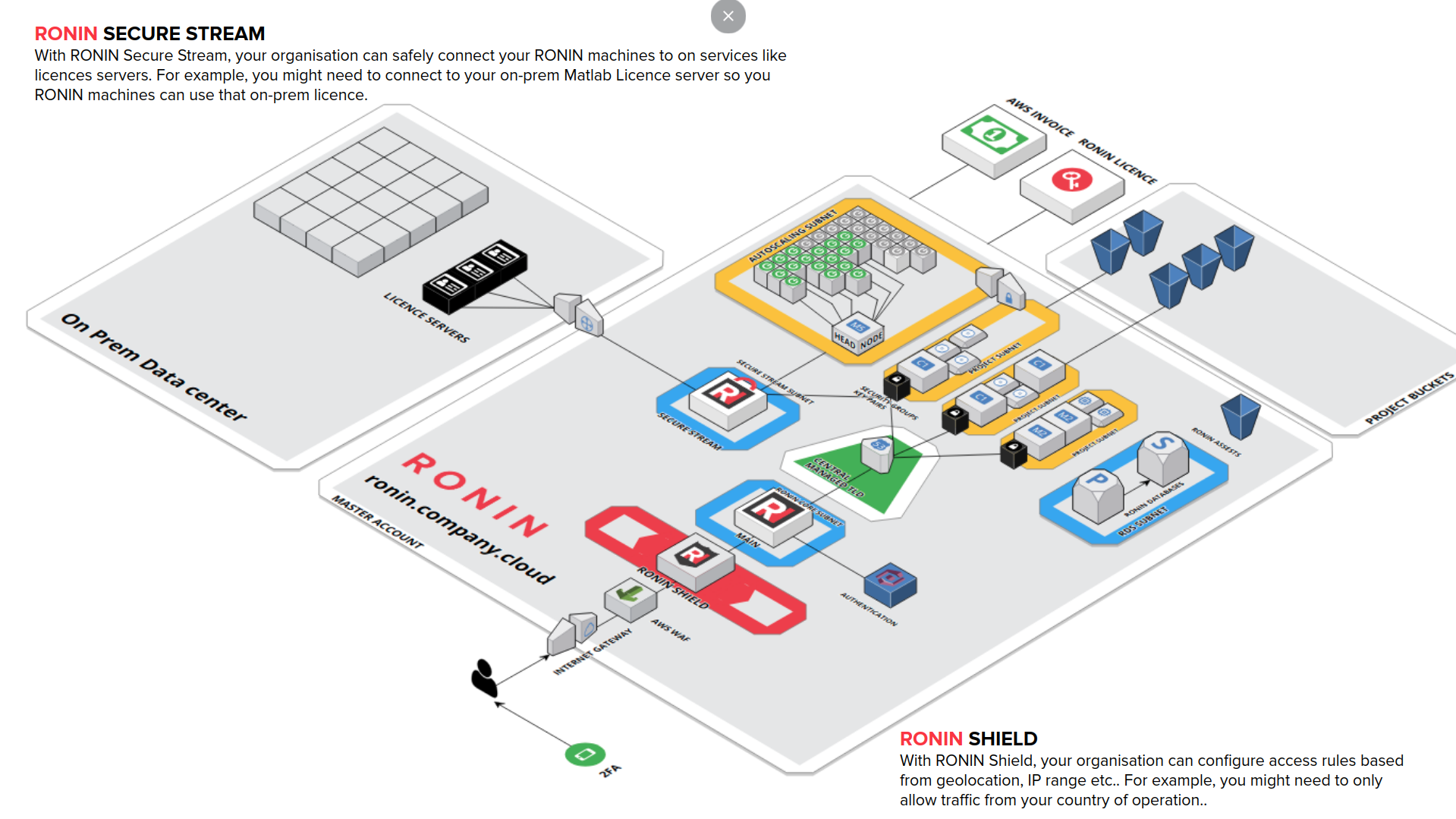 RONIN Data Lake Integration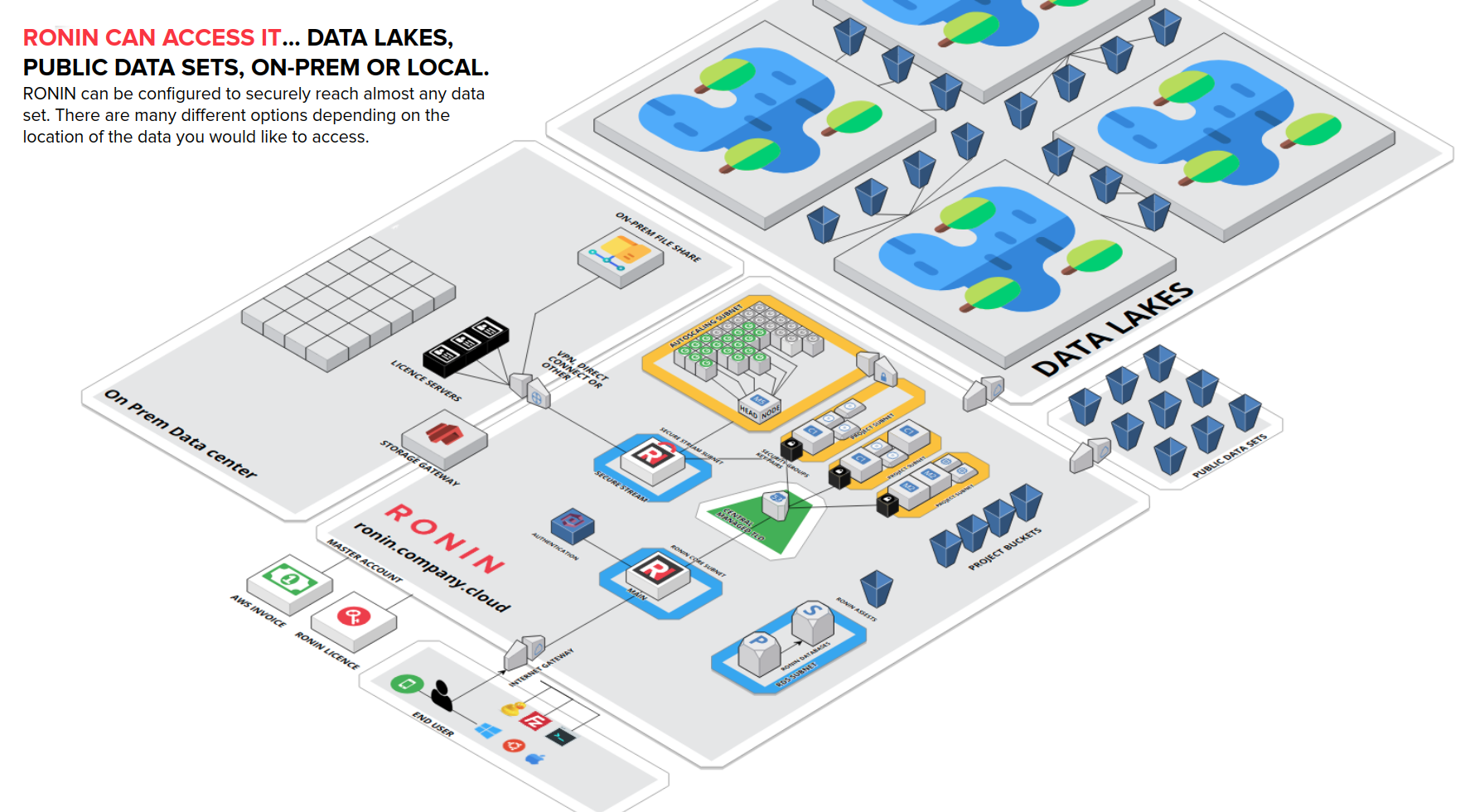 Parallel Cluster v2.6.1 LTS now live!
Hyper-threading on / off switch for different workload types
Intel HPC Tools added (Intel Parallel Studio)

RONIN LINK Windows Integration
Connect to PowerShell / Command Prompt with new Windows integrated Xterm capabilities (Windows Server 2019)
Stop / Restart / Monitor CPU usage with a single click
Port forwarding Windows Server Applications with Custom Link
Bug Fixes
Fix for Windows Passwords and special character combinations
Fix for Hyper-threading with Cluster Packages on older Parallel Cluster versions (2.4.1)
Fix for special scenario where DNS is pasted in
Global bug fix, AWS create Machine API Change
RIP Ian Holm - Off on your next adventure.