Connecting to your Machine/Head Node's Desktop via DCV


Features
Virtual Machines Desktop with DCV - Secure Cloud Desktops
Install and Run your virtual machine Desktop securely with RONIN LINK 2.0 and above
Fully encrypted, low latency, GPU / non GPU supported instance types
After creating your Windows/Linux machine:
Step 1 - Open RONIN LINK
Step 2 - Click CONNECT TO MACHINE
Step 3 - Click DESKTOP
Step 4 - You will be prompt a message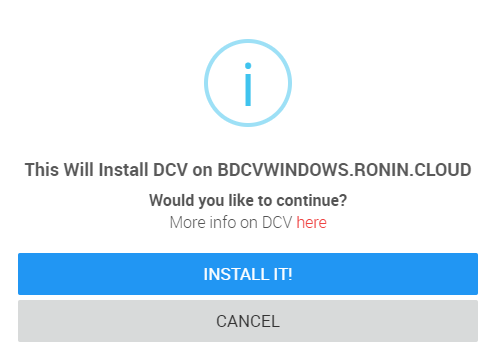 Step 5 - Click INSTALL IT
Step 6 - If it's a Windows machine you will need to enter your windows password.
After DCV is installed it will launch your virtual machine desktop.
Windows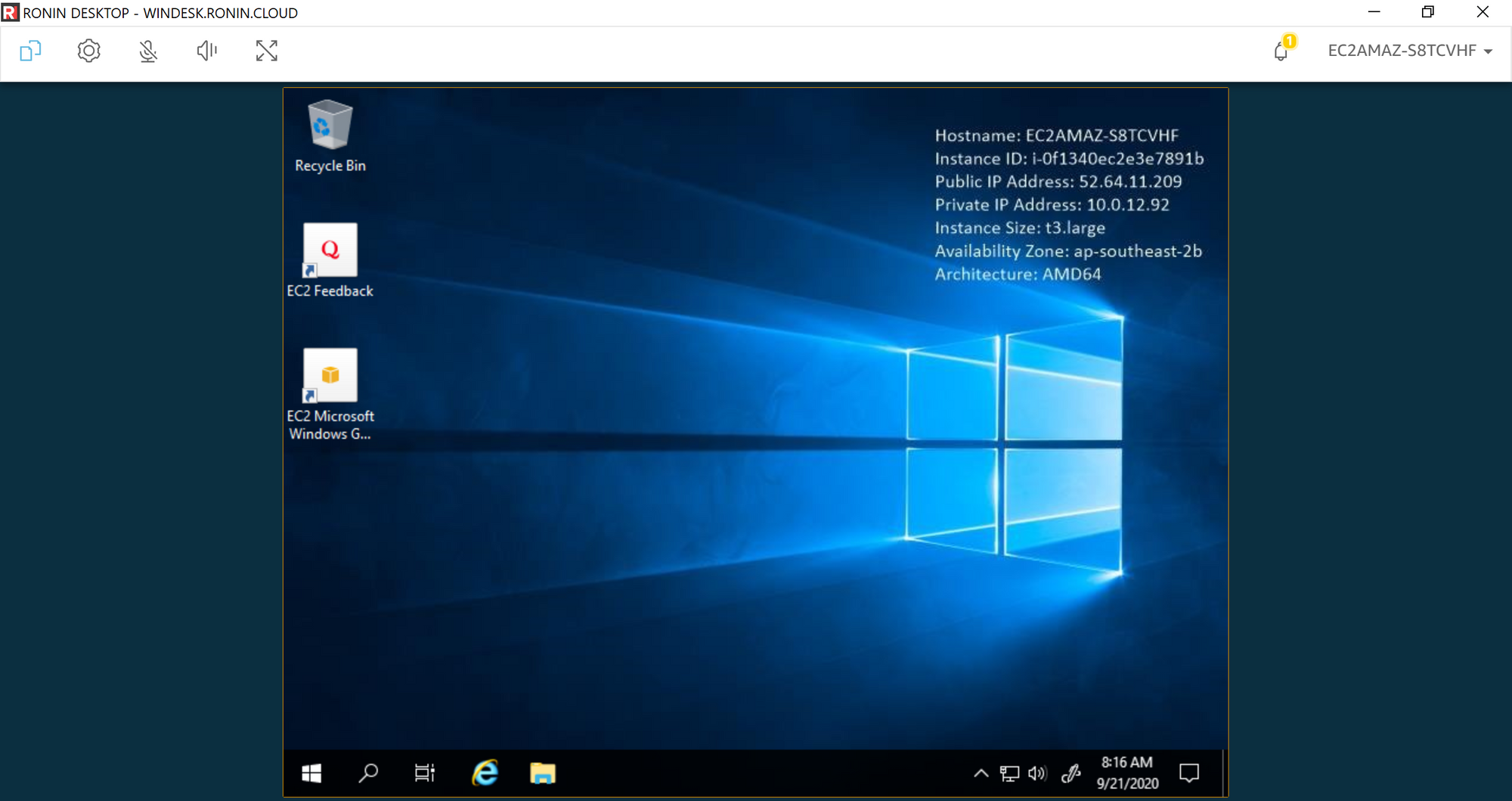 Linux
Headnode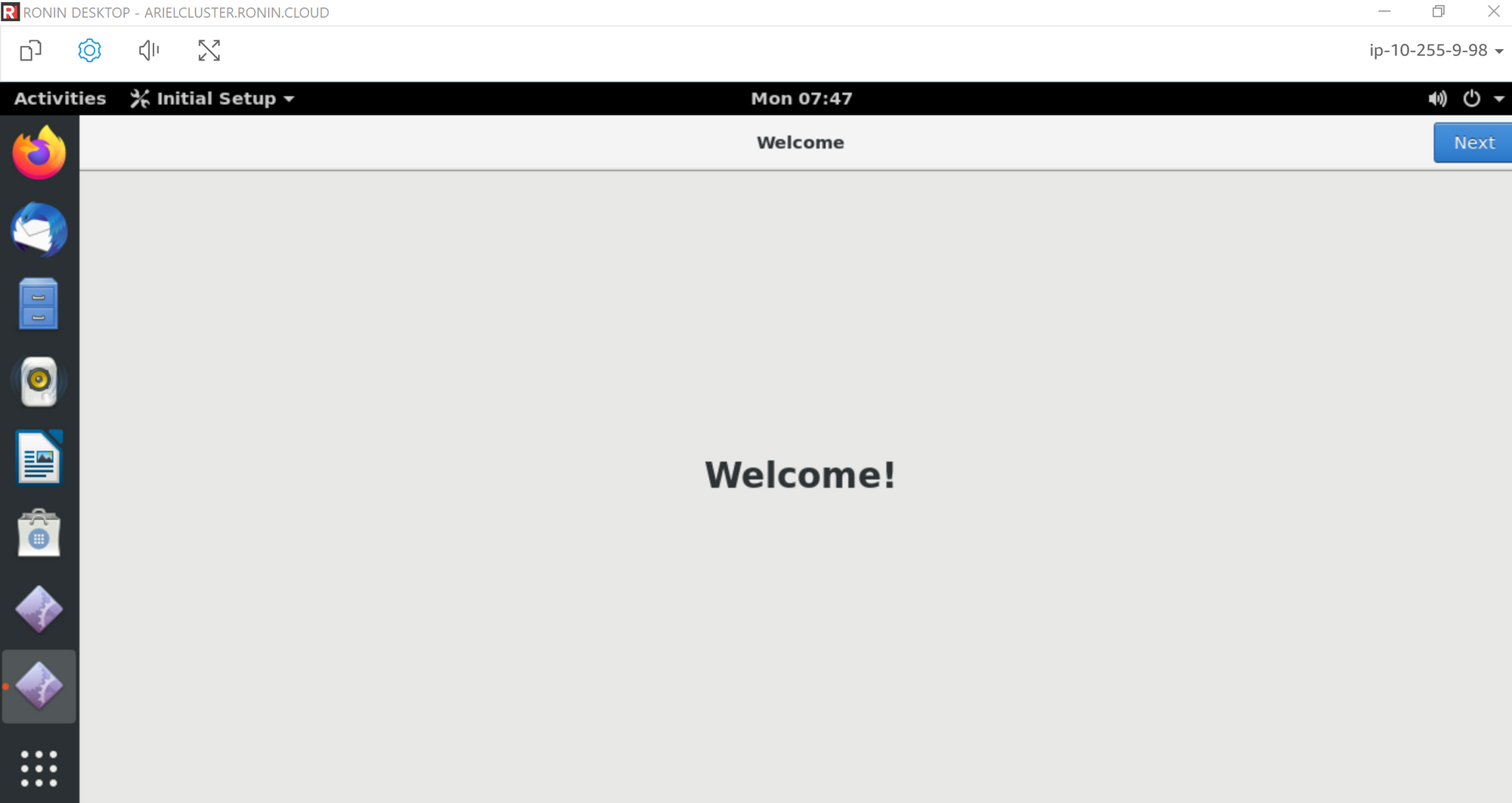 Wasn't that easy! Time for a celebration!