We have such a wide range of users with soooo much knowledge. From fluid dynamics to genomics and 1000's of differently configured applications in between. Openfoam, RStudio, Docker, Singularity, Trinotate, Ansys the list goes on!
We figured it was time to connect RONIN users with other RONIN users via our new Q&A platform from our friends at Bica.
So come on, pay it forward. Head over and create an account!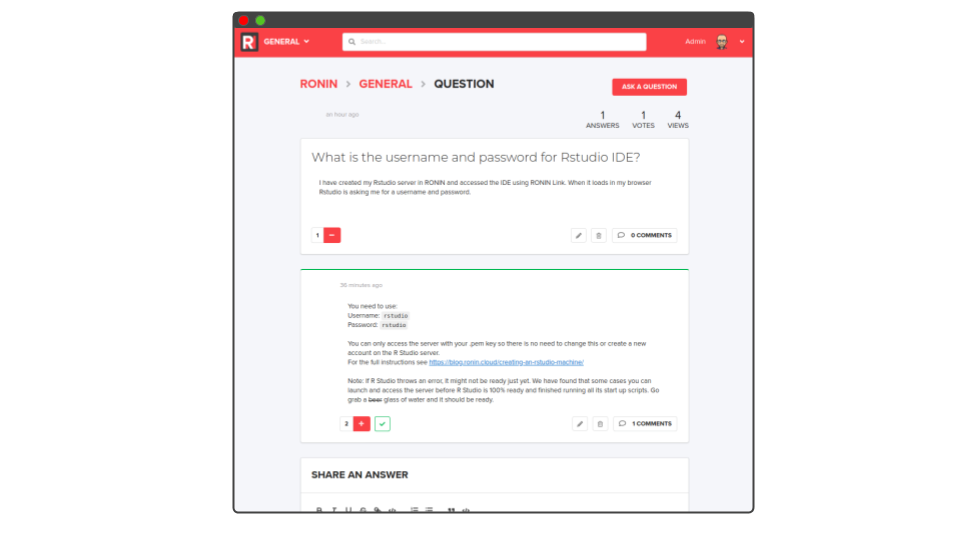 If the street cred is not enough, we plan to giveaway RONIN and AWS swag to the most active & helpful RONIN experts. So, please help each other out!
As we kick off this new Global RONIN community, we will be trying to answer as many question we can too.